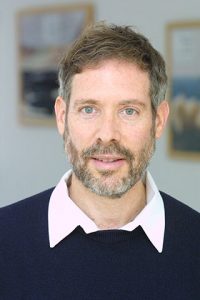 Dear candidate,
The Technion – Israel Institute of Technology – is located 90 kilometers north of Tel-Aviv, in the city of Haifa. It opened its gates in 1924 and is the oldest university in Israel. The researchers at the Technion have always been in the forefront in developing new technologies and innovative approaches to the challenges facing the scientific community.
Today, the Technion is one of the most highly ranked universities in science and technology in the world.
The Technion is recognized for the excellence of its faculty members and graduate students, as well as for its outstanding level of research.
The Technion aims to attract the best and most talented graduate students available, to drive the research conducted at the Technion to greater horizons.  As a result, we, at the Technion, strive to continuously improve the welfare of our students. We provide graduate students with excellent working conditions, a green environment, generous fellowships, and travel awards to attend meetings overseas.  The Technion is renowned for its vibrant research atmosphere and the excellence of its facilities and environment.
The Technion offers diverse academically challenging teaching and research activities, which include engineering, science, medicine and architecture, as well as multi-disciplinary programs in nanoscience, energy, autonomous systems and robotics, and others.
Through its Graduate School, the Technion offers a multitude of diverse graduate programs in MSc and PhD research tracks and in a professional ME track (without a thesis). I am sure that you will be able to find a program and track here that fit your talents and interests.
In the course of your graduate studies at the Technion you will have an opportunity to work with distinguished investigators, who strive to extend the boundaries of their scientific and engineering endeavors.
You will be able to participate in courses taught by the best of our faculty, including three Nobel Laureates. The diversity of research, and the emphasis placed by the Technion on a personal curriculum for each student, will provide you an opportunity to use your talent to fulfill your academic and professional interests in the field of your choice.
Israel is proud in the revival of the ancient Hebrew language. Studies at the Technion are generally conducted in Hebrew. However, a large number of academic departments are committed to conduct classes in English (see details in this website). Other academic departments may offer some classes in English. Upon request, professors will agree to teach in English and/or provide teaching materials in English. All professors, as well as most teaching assistants, are fluent in English, and therefore can offer assistance when necessary.
While studying Hebrew is not mandatory, we encourage our international students to take a basic Hebrew course at no additional cost. We are certain that this will be beneficial for their stay at the Technion and in Israel in general.
In addition to the sense of satisfaction you will obtain from your studies and research, you will enjoy the green Technion campus, at the foot of the Carmel forests. You will also be able to take advantage of living in Haifa, a beautiful city, lying between the Mediterranean sea and the Carmel mountain, with an excellent life quality and many cultural attractions.
This website provides up-to-date information on registration and on the variety of programs offered through our Graduate School.
I am sure your studies here will be fulfilling, enjoyable and memorable. I look forward to seeing you among our students next year.
Prof. Dan Givoli
The Irwin and Joan Jacobs Graduate School
Technion – Israel Institute of Technology