Welcome to the Technion Jacobs Graduate School!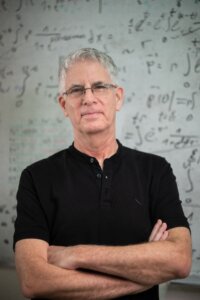 Dear candidate,
On behalf of the graduate school team, I am pleased to encourage you to join us. I am proud to be able to offer you graduate studies at the highest level, a wide and dynamic range of curricula, and an active and vibrant campus in an international learning environment.
The Technion began its journey as an engineering school about 100 years ago, in 1924, and since then has not stopped renewing and diversifying. Keeping our longstanding tradition of excellence, we now offer a variety of curricula that address the newest scientific and technological developments and the changing challenges in various contemporary fields, such as information management and processing, sustainability and the environment, human health and more. Some of our curricula are managed by the various faculties of the Technion, including engineering, sciences, medicine, architecture, science-education, and more. Interdisciplinary and multidisciplinary programs are provided in collaboration among several faculties that join efforts in response to current needs. The goal is enabling each student to find a program tailored to his or her needs and professional aspirations, and in accordance with his or her interests and background.
Our faculty members offer a pool of high capabilities and broad knowledge in their field. Whether they are senior and well-known scientists, such as Nobel Laureates, or bright young people at the beginning of their careers, meeting them as research advisors or course teachers will expose you to their infectious enthusiasm, creativity, and commitment to striving to improve the world.
The students are the heart of our mission at the graduate school. Our joint role, as research advisors, as Technion departments and as the graduate school team, is to strive for our students' benefit, which requires us to set a high bar and demand high standards. We strive to see our alumni as leaders in industry and social action, entrepreneurs, or top-tier faculty members in academia, and that's what we're aiming for. Alongside our demand to meet academic goals, we regard our graduate students as full partners in research and teaching at the Technion in the present, and leaders in the future.
Joining our graduate school, you will not only be integrated as a partner in groundbreaking research at the forefront of human knowledge. You will have the opportunity to initiate, create, and lead new directions and ideas. We wish and look forward to it. Therefore, we are also continuously working to improve the study and research conditions of our students. We offer not only excellent research environment, but also generous excellence scholarships, dormitories in a green environment for the entitled, special scholarships for traveling to conferences abroad, special conditions for families, and extensive social and sports activities for leisure.
Our graduate school team is at your service from the registration stage to your graduation. Alongside tracking your compliance with the academic requirements, you will find here an attentive ear, personal attention, flexibility, and willingness to assist you as needed. Please take advantage of this. On this site we have compiled up-to-date information on the registration processes and curricula at the school.
We guarantee to provide you with an opportunity of fulfillment and empowerment and the realization of your potential. I am convinced that the choice to pursue a graduate degree at the Technion will be accompanied by unique challenges, great satisfaction upon meeting them, and significant professional and personal advancement.
I hope to see you among our students!
Prof. Uri Peskin, Dean of the Jacobs Graduate School